GET YOUR TICKETS NOW
Lisb-On # Jardim Sonoro 2020
Parque Eduardo VII, Lisboa.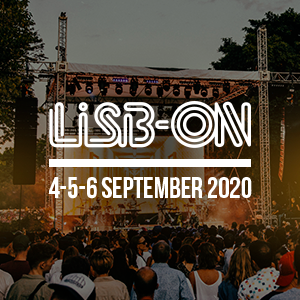 Pague o seu bilhete parcelado/saldo
Já pagou o seu bilhete em parcela? Pague o seu saldo aqui:
A sound garden open from 2 pm to 1 am in a special corner of Parque Eduardo VII, LISB-ON # Jardim Sonoro is an experience to awaken the senses. A combination of heritage and music, tourism and culture, leisure and pleasure in one single concept, a day party in a garden we consider our own. LISB-ON # Jardim Sonoro is this. More than this. The coolest party in the capital. A brand that stands out for its uniqueness. A special groove to be observed, heard and felt. Artists confirmed for 2020 include Convextion AKA E.R.P., Joao Maria, Kamaal Williams and Magazino
Este evento é somente para maiores de 3 anos. Nenhum reembolso será concedido para menores de 3 anos.
Mais informações sobre Lisb-On # Jardim Sonoro 2020