GET YOUR TICKETS NOW
Lisb-On # Jardim Sonoro 2020
Parque Eduardo VII, Lisboa.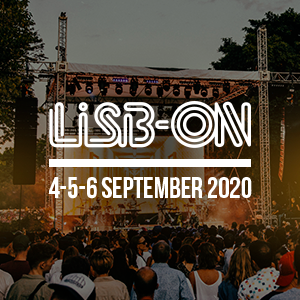 Paiement de votre Acompte/Solde
Vous avez déjà payé votre acompte? Payez votre solde ici
Veuillez indiquer votre numéro de référence et l'adresse e-mail pour la commande passée pour l'acompte sur un billet.
Vous ne trouvez pas votre numéro de référence ? Connectez-vous au service client pour consulter vos commandes récentes
A sound garden open from 2 pm to 1 am in a special corner of Parque Eduardo VII, LISB-ON # Jardim Sonoro is an experience to awaken the senses. A combination of heritage and music, tourism and culture, leisure and pleasure in one single concept, a day party in a garden we consider our own. LISB-ON # Jardim Sonoro is this. More than this. The coolest party in the capital. A brand that stands out for its uniqueness. A special groove to be observed, heard and felt. Artists confirmed for 2020 include Convextion AKA E.R.P., Joao Maria, Kamaal Williams and Magazino
Cet événement est réservé aux personnes de plus de 3 ans. Aucun remboursement ne sera accordé aux personnes de moins de 3 ans.
Plus d'informations sur les billets Lisb-On # Jardim Sonoro 2020