FIND YOUR TICKETS
Lisb-On # Jardim Sonoro 2021
Parque Eduardo VII, Lisboa.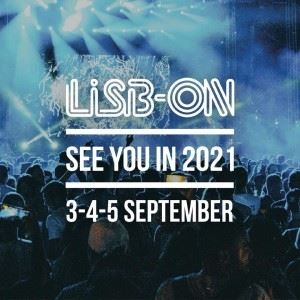 Solamente podrán acceder los mayores de 3 años - No se harán reembolsos para menores de 3 años
¿Ya has pagado un depósito? Paga el saldo restante aquí:
---
¿Tienes un código promocional? Por favor:.
Introdúcelo en esta casilla.
---
Más información sobre las entradas para Lisb-On # Jardim Sonoro 2021
Dear gardeners,

At the beginning of the year our lives changed, and the agent of change arrived quickly and invisibly. Now more than ever we value and want to help those around us and the planet we call home.

In our little corner of the world, Lisb-ON #JardimSonoro wouldn´t exist without its gardeners, that every year return home to bring our garden to life. A happening that repeatedly fills us with joy and hope.

It´s that feeling that makes our safety and well-being a maximum priority in this scenery that demands unity and consciousness. As such, and according to the regulations decreed by the Council of Ministers, the Lisb-ON #JardimSonoro 2020 edition will be postponed to the 3rd, 4th and 5th of September 2021.


Regarding reimbursements for gardeners who won´t be able to attend the 2021 edition, all reimbursement requests must be sent to info@lisb-on.pt until the 31st of May 2020. Amounts will then be reimbursed until the end of September 2020.

Keep healthy, keep safe and see you in 2021!


PROMOTER: Jardim Sonoro


Tickets also being sold on